Summer = Festivals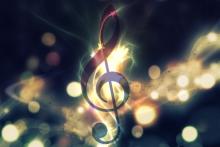 Gail Wein
July 08, 2018
Summer is synonymous with festivals and outdoor concerts. This season, longtime favorite festivals bring us programs worth leaving the beach for.

A mainstay of the summer in New York City, going on for over a half-century, is Lincoln Center?s Mostly Mozart Festival, July 12-August 12. Highlights include Festival Orchestra performances and late night intimate concerts with glittering views of the skyline in the Rose Studio. Don?t miss the prelude recitals, which begin an hour prior to the orchestra performances ? short programs showcasing complementary chamber works by top-notch performers.

A program I am especially keen on at Mostly Mozart, on July 24 and 25, features the Festival Orchestra with pianist Emanuel Ax playing Mozart?s Piano Concerto K. 453, alongside Gershwin?s An American in Paris and Bernstein?s Candide. You?ll also get to hear an instrument that is rarely seen on the concert stage: the glass harmonica, played by Friedrich Heinrich Kern and Philipp Marguerre. Kern and Marguerre get another turn at this unusual instrument at the pre-concert recitals on those two evenings. And on July 25, you?re in for a late-night treat when Emanuel Ax and the glass harmonica virtuosos take their talents to the Rose Studio. I have to admit that the idea of a prelude recital, followed by an orchestra concert and then an intimate late-night performance, all on the same evening, really thrills me. I?m also looking forward to the Mark Morris Dance Group (August 9-12), fabulous modern dance works with live music by Brahms and Schubert performed by pianist Inon Barnatan, Ariel Quartet and a bevy of top-notch singers including Thomas Cooley and Jennifer Zetlan.

Across town at the Kaye Playhouse at Hunter College, the International Keyboard Institute and Festival celebrates its 20th anniversary season with its typically excellent roster of pianists, with performances every single night from July 15 to July 29. Some of my favorites are Steven Mayer (July 21), Vladimir Feltsman (July 22) and Alon Goldstein with the Fine Arts Quartet on July 19.

In August, a brand-new music festival comes our way ? Classical Bridge ? which brings us concerts every evening from August 4-10. The opening concert looks especially interesting, chamber works by Mendelssohn, Kreisler and Prokofiev with violinist Ivry Gitlis, pianist Klara Min, and clarinetist Alexander Fiterstein, to name a few.

Another fairly new festival, this one for contemporary music lovers, is TIME SPANS. Five concerts August 14-18 at the DiMenna Center feature performances by notable new music performing artists Talea Ensemble, JACK Quartet, Alarm Will Sound and more.

Carnegie Hall is pretty quiet this time of year, except for the exuberant sounds of the exceptionally talented teens who make up the National Youth Orchestra. Michael Tilson Thomas conducts the group in works by Sibelius and Gershwin and a world premiere by Ted Hearne on July 19. And on August 27, the brilliant pianist Taka Kigawa brings some intriguing sounds to an otherwise quiet late-summer evening at Le Poisson Rouge.

What summertime list of concerts would be complete without a mention of some free outdoor gigs by such high-quality groups as A Far Cry on July 10, The Knights on July 17, and Orchestra of St. Luke?s on July 31.

Stay cool and enjoy the music!