About Us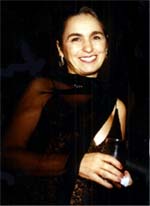 Club Free Time was born from the enthusiasm of a new New Yorker for her adopted city...
More About Us

Club Free Time has been featured in the
New York Times
,
Wall Street Journal
and
More Press

Once again, thank you for stellar customer service. What a First Class operation you are! I am always amazed as I tell others what joy and satisfaction you have brought me through your offerings, that so many had never heard of you. Certainly I will continue to spread the word! Best regards,
- Ellen Szita | 2018-08-31
More Reviews

Please wait while your request is being processed.
Do not go back or reload the page.