About Us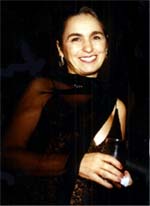 Club Free Time was born from the enthusiasm of a new New Yorker for her adopted city...
More About Us

Club Free Time has been featured in the
New York Times
,
Wall Street Journal
and
More Press

To Everybody at CFT!! Wishing you a Happy- Healthy and Prosperous New Year!! Thank you for making my cultural life so affordable and enjoyable!!
- Sarah Eliya (Suzy) | 2018-01-03
More Reviews

Please wait while your request is being processed.
Do not go back or reload the page.