About Us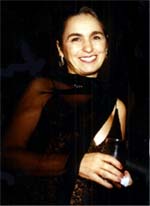 Club Free Time was born from the enthusiasm of a new New Yorker for her adopted city...
More About Us

Club Free Time has been featured in the
New York Times
,
Wall Street Journal
and
More Press

The venue last night was incredible and the program really really good. I don't know how to thank CFT staff for making my life so much more exciting!
- Marion G., Woodside, NY | 2017-05-06
More Reviews

Please wait while your request is being processed.
Do not go back or reload the page.