Give a Gift of Club Free Time: a whole year of free entertainment, culture & fun
Questions? | Email: contact@clubfreetime.com

About Us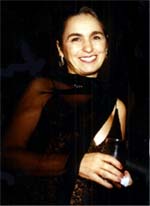 Club Free Time was born from the enthusiasm of a new New Yorker for her adopted city...
More About Us

Club Free Time has been featured in the
New York Times
,
Wall Street Journal
and
More Press

Just had to share with you – I was at a "Break the Fast" dinner last night with an assortment of guests that didn't really know each other. The conversation turned to what's everyone doing in NYC for fun. A woman at the table said she has been with Club Free Time before it was on the internet and absolutely loves it and recommends everyone in NYC join!! Said she gets the best seats and has had some wonderful experiences. I was smiling for you as she was on & on about what a great value and how much fun her family is having with Club Free Time. Hope you get a massive increase in subscriptions this year!!! Keep up all your good work – you are really contributing to the enjoyment of life for so many New Yorkers.
- Rhonda Weinman, NYC | 2019-10-10
More Reviews

Please wait while your request is being processed.
Do not go back or reload the page.