Give a Gift of Club Free Time: a whole year of free entertainment, culture & fun
Questions? | Email: contact@clubfreetime.com

About Us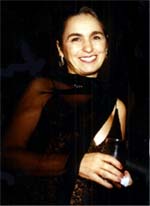 Club Free Time was born from the enthusiasm of a new New Yorker for her adopted city...
More About Us

Club Free Time has been featured in the
New York Times
,
Wall Street Journal
and
More Press

thank you so much for Club Free Time... I cannot even come close to describe how important my membership is to me. I have been using it and being a member for 35 years. I remember running down to Hudson News to get the booklet and sending away for tickets. Time flies, right? 
- Deborah S. | 2022-12-18
More Reviews

Please wait while your request is being processed.
Do not go back or reload the page.