Give a Gift of Club Free Time: a whole year of free entertainment, culture & fun
Questions? | Email: contact@clubfreetime.com

About Us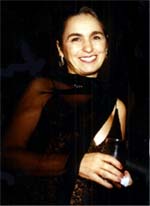 Club Free Time was born from the enthusiasm of a new New Yorker for her adopted city...
More About Us

Club Free Time has been featured in the
New York Times
,
Wall Street Journal
and
More Press

Dear Club Freetime, Thank you so much! I got the other ticket for Saturday just in time! Love you guys! Thanks so much for finding and making all these wonderful arts, theater, music, dance & cultural events available & affordable to NYer's!!!!! Best Regards,
- Lorraine | 2021-10-28
More Reviews

Please wait while your request is being processed.
Do not go back or reload the page.