Give a Gift of Club Free Time: a whole year of free entertainment, culture & fun
Questions? | Email: contact@clubfreetime.com

About Us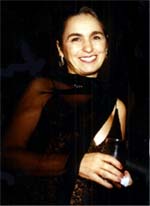 Club Free Time was born from the enthusiasm of a new New Yorker for her adopted city...
More About Us

Club Free Time has been featured in the
New York Times
,
Wall Street Journal
and
More Press

My wife and I have been with you probably from your beginnings -- around 1991 or 1992 (?); pl correct me. You were, at that time, paper-based. So far, you have never, ever failed us. We are very grateful for your service. Best regards.
- jean barut | 2018-12-12
More Reviews

Please wait while your request is being processed.
Do not go back or reload the page.