Give a Gift of Club Free Time: a whole year of free entertainment, culture & fun
Questions? | Email: contact@clubfreetime.com

About Us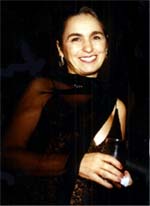 Club Free Time was born from the enthusiasm of a new New Yorker for her adopted city...
More About Us

Club Free Time has been featured in the
New York Times
,
Wall Street Journal
and
More Press

Dear Natella, I noticed that you renewed my membership... Even though I do not anticipate using your services for quite a while, it is my pleasure and honor to continue my membership as a thanks for all you have done in the past to enable us to enjoy many events in NYC for free or reasonable pricing. You provided a great service and it has always been much appreciated. I have been a member for many years, and feel the need to continue to help you with your business and with the hopes that NYC can recover quickly to resume some normalcy. Kind regards,
- Mitch Gerard | 2021-03-08
More Reviews

Please wait while your request is being processed.
Do not go back or reload the page.