Give a Gift of Club Free Time: a whole year of free entertainment, culture & fun
Questions? | Email: contact@clubfreetime.com

About Us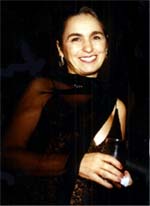 Club Free Time was born from the enthusiasm of a new New Yorker for her adopted city...
More About Us

Club Free Time has been featured in the
New York Times
,
Wall Street Journal
and
More Press

Thank you, your website is terrific. I thing I've been using it summers for 10 years!
- Kerry Fitzgerald | 2019-12-25
More Reviews

Please wait while your request is being processed.
Do not go back or reload the page.