Give a Gift of Club Free Time: a whole year of free entertainment, culture & fun
Questions? | Email: contact@clubfreetime.com

About Us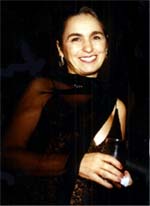 Club Free Time was born from the enthusiasm of a new New Yorker for her adopted city...
More About Us

Club Free Time has been featured in the
New York Times
,
Wall Street Journal
and
More Press

I have been an avid user of your site for a long time. I have had countless wonderful experiences that I never would have known about without the benefit of my membership -- it's fantastic!
- Elizabeth P., Yale-educated professional musician | 2022-11-14
More Reviews

Please wait while your request is being processed.
Do not go back or reload the page.