March Like a Lion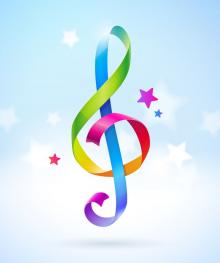 Violin Key spring
Gail Wein
February 27, 2019
This month we'll shine a spotlight on some notable chamber music venues and series.

The 92nd Street Y has an especially rich bundle of classical offerings this month, with several of the Upper East Side institution's favorite artists. On March 9, it's the Brentano String Quartet in a music-and-poetry program, featuring Beethoven's String Quartet Op. 132, a recent work by the American composer Martin Bresnick, and the poetry of Wallace Stevens. March 12 sees the return of Gidon Kremer & his Kremerata Baltica ensemble. The program features Schumann's Pictures from the East accompanied by an animated film displaying the striking stone sculptures by the Syrian artist Nizar Ali Badr, plus a set of works by Mieczyslaw Weinberg. On March 17, I predict that baritone Mattias Goerne and pianist Daniil Trifonov are going to knock one out of the park with a super set of lieder by Schubert in arrangements that include several members of the New York Philharmonic string section.

The Morgan Library and Museum's concert spaces including a jewel box of a recital hall and a cozy library. The Morgan has just announced a major renovation project on the exterior of the building, but the museum will remain open while work is happening. On March 8, Scharoun Ensemble Berlin, comprised of members of the Berlin Philharmonic play Brahms Clarinet Quintet, the Beethoven Septet, and a recent work by Sean Shephard. In a weekday noontime series that showcases musicians on the Young Concert Artists roster, flutist Anthony Trionfo and pianist Albert Cano Smit perform Bach, Copland and Weber on March 13. March 24 brings the annual George London Foundation Recital to The Morgan, with tenor Anthony Dean Griffey and soprano Amy Owens performing works by Richard Strauss, Darius Milhaud, Charles Ives, Jerome Kern and Eric Idle(!), among others. In the cozy environs of Mr. Morgan's Library, members of the Chamber Orchestra of Philadelphia perform a rush hour concert on March 19, beginning at 6:30 pm. They'll perform works by David Baker, Jeffrey Mumford, Coleridge-Taylor Perkinson and Ulysses Kay, all African American composers.

People's Symphony, a tradition in New York City that predates both pizza and bagels (it's in its 119th season), presents fantastic artists at, well, pizza and bagels prices. Concerts are at Town Hall and in the auditorium at the historic Washington Irving High School near Union Square. The month of March is chock-full of fantastic performers. The Skride Piano Quartet performs Mozart, Brahms and Mahler on March 10; the clarinetist Richard Stoltzman performs Robert Schumann's Fantasy Pieces, Leonard Bernstein's Clarinet Sonata and Franz Schubert's The Shepherd on the Rock with soprano Sara Shafer and pianist Anna Polonsky on March 16; and Los Angeles Guitar Quartet plays Rossini, Liszt, Pat Metheny and more on March 24. Winding up the month on March 30 is the Argus Quartet with a wide-ranging program that includes music by Claude Debussy and Christopher Theofanidis.

See you at the concert hall!