Tradition!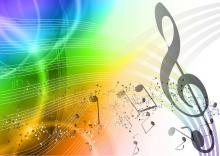 Violin key
Gail Wein
November 29, 2018
It's the time of year when we feel bound to tradition, and many people find that music connects them to fond memories and experiences from years past.

In classical music, there is no greater holiday tradition than Handel's glorious oratorio, Messiah and there is a full complement of performances all over the city. New York Philharmonic delivers its version on December 11-15 with big-time soloists and the Westminster Symphonic Choir. New York Baroque Incorporated presents its rendition December 4 and 6 at St. Thomas Church on Fifth Avenue. Downtown at St. Paul's Chapel, The Choir of Trinity Wall Street and Trinity Baroque Orchestra with conductor Julian Wachner perform the great oratorio on December 13, 14, 16 and 17. December 19 brings the Musica Sacra Chorus and Orchestra, Kent Tritle conducting, to Carnegie Hall. And if you can't help but sing along, The National Chorale invites you to bring your own Messiah score and join in with the choruses on stage for Messiah Sing-In on December 9 at Lincoln Center.

The Guggenheim Museum has made an annual tradition of performances of Prokofiev's fanciful Peter and the Wolf, this year on December 1, 2, 7, 8, 9. Isaac Mizrahi narrates the classic tale, Ensemble Signal supplies the instrumental music, and a cast performs choreography by John Heginbotham.

The New York String Orchestra, comprised of talented teens cherry-picked from all over the United States under conductor Jaime Laredo, has appeared every December at Carnegie Hall for fifty years. Their program on December 24 includes Mendelssohn's Hebrides Overture and Beethoven's Piano Concerto No. 4, with soloist Yefim Bronfman. Joshua Bell is the soloist in Brahms Violin Concerto on December 28.

All six of Bach's Brandenburg concertos performed by the musicians of the Chamber Music Society of Lincoln Center are another longtime December tradition. Performances are December 14, 16 and 18 at Alice Tully Hall.

And if all this tradition is a bit much for you, you can escape to Venice– virtually, that is – with St. Luke's Chamber Ensemble in a program called Vivaldi's Venice. December 4 at Merkin Hall, December 5 at The Morgan Library & Museum, and December 7 at Brooklyn Museum.

Enjoy the music, and happy holidays to you!