Early Music Springs up, Big-Name pianists and Blockbuster programs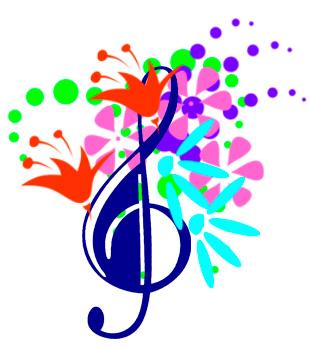 Gail Wein
February 25, 2017
The month of March brings a flock of Big Name Pianists to our burg. At Carnegie Hall, Sir András Schiff plays an all-Schubert recital on March 9, Richard Goode is all about Bach and Chopin on March 15 and Mitsuko Uchida does Mozart and Schumann on March 30. Across town at 92nd Street Y, Rafa? Blechacz, the young superstar from Warsaw who won the Chopin International Piano Competition, performs Chopin (of course) and Beethoven on March 26, and over at Merkin Concert Hall on March 21, Young Concert Artists presents Dasol Kim in his New York recital debut.

There is something about early spring that brings many great early music performances to New York. No complaints here! Touring ensembles dropping by are Les Arts Florissants led by William Christie in the program Music for Marie Antoinette at Lincoln Center on March 15, Carnegie Hall presents Akademie für Alte Musik Berlin in the program Foreign Affairs: Characters of the Baroque, and Miller Theatre presents Orlando Consort on West 83rd Street on March 25, as well as in a free "Pop-up" concert at Miller Theatre itself on March 28. Outstanding regional ensembles specializing in early music are not to be missed: David Hill leads Juilliard415 and Yale Schola Cantorum in music by Bach and Rameau alongside a new work by  Reena Esmail at Alice Tully Hall on March 2, The Four Nations Ensemble performs Vivaldi, Alessandro Scarlatti and Bach cantatas and concertos at Merkin Hall on March 13, and House of Time brings chamber gems by Mozart and Haydn to Hudson View Gardens in Washington Heights on March 31 and to Holy Trinity Lutheran Church on April 1.

I can't help but mention a few blockbuster artists that I know you won't want to miss: Yo-Yo Ma with the New York Philharmonic March 15-18, the Boston Symphony at Carnegie Hall for three nights February 28 - March 2, Philadelphia Orchestra on March 7 and Orpheus Chamber Orchestra on March 18, both also at Carnegie. And, on April 2 at Le Poisson Rouge, there will be a celebration of what would have been the 100th birthday of Dorothy Delay, one of the most influential violin teachers of our time. Performances by the violinists Chee-Yun, Philippe Quint and Kurt Nikkanen are featured.