Another Opening, Another Show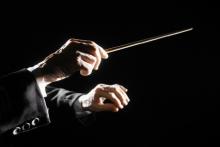 Gail Wein
August 29, 2018
Reach into the back of your closet and pull out your fancy hat and your (faux) fur coat – it's time to get ready for the glamour of season opening galas. You don't actually need a tux or an evening gown to attend these glitzy opening night performances - just a ticket in hand – though I promise you the people-watching will be first-rate.

First up is New York Philharmonic's opening night on September 20, featuring the Phil's new music director, Jaap Van Zweden. Van Zweden conducts the young phenom pianist Daniil Trifonov and the orchestra in Ravel's Piano Concerto. Also on the program, Stravinsky's Rite of Spring (which is reported to have caused a riot at its premiere 100 years ago) and the world premiere of a work by the atmospheric composer Ashley Fure, commissioned by the NY Phil. Just a few days later, another caravan of limos will pull up to Lincoln Center Plaza as celebs arrive for the glitz of Metropolitan Opera's opening night on September 24. Fiery-hot mezzo-soprano Elīna Garanča and tenor Roberto Alagna star in Saint-Saëns's epic Samson et Dalila.

Carnegie Hall always brings in big-name artists for their opening night, and this year – October 3 – is no exception. Superstar soprano Renee Fleming and Broadway diva Audra McDonald join the San Francisco Symphony, led by Michael Tilson Thomas. The program features Gershwin's An American in Paris and songs and arias from opera and musical theater.

Some other performing arts series present their first performance of the season with much less fanfare, though the artists and programs are definitely notable. On September 14 at St. Paul's Chapel, New York Baroque Incorporated with the Choir of Trinity Wall Street presents music by three of the Bach family. On September 15, mezzo-soprano Julia Bullock opens the Met Live Arts season with "History's Persistent Voice", a recital featuring traditional slave songs and words by Black American artists from the southeastern United States, set to original compositions by Tania León, Courtney Bryan, Jessie Montgomery, and Allison Loggins-Hull.

The first of Miller Theater's Composer Portrait series highlights the composer Missy Mazzoli with the New York premiere of her chamber opera Proving Up on September 26 and 28. The work is set in post-Civil War Nebraska and relates a harrowing tale of one family's pursuit of the American Dream.

If you crave an appetizer to these richly-programmed season openers, consider taking in the pianist Taka Kigawa at his annual late-summer appearance at Le Poisson Rouge (August 27), in which he'll deliver riveting performances of music by Matthew Aucoin, Luciano Berio and Beat Furrer. Or, head to Roulette in Brooklyn for the annual Resonant Bodies Festival (September 11, 12 and 13). The Festival showcases mainly female singers performing contemporary music, blending classical, avant-garde and indie-folk genres. This year's festival features Helga Davis, Lucy Dhagrae, Kiera Duffy, Caroline Shaw and more.